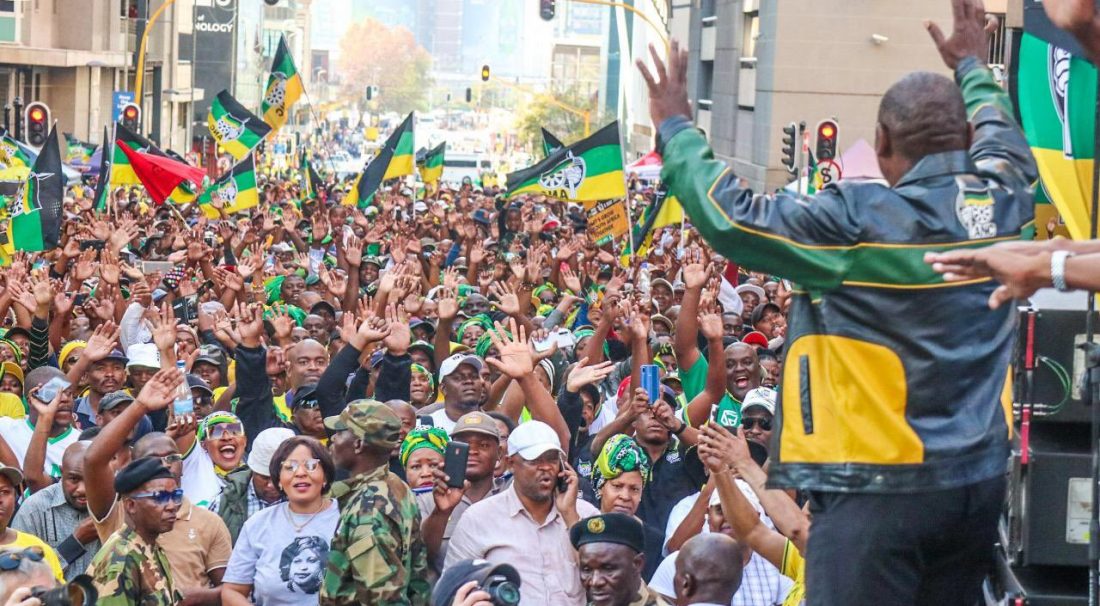 6 de June de 2019
In
News
Debate discusses the impact of South Africa's election on regional and international relations
The result of South Africa's elections has a big impact not only on the country's economic recovery and anti-corruption efforts, but also on the continuity of regional integration in southern Africa as well as the cooperation efforts between the BRICS countries (Brazil, Russia, India, China, and South Africa). On May 8th, the country reelected President Cyril Ramaphosa, leader of the African National Congress (ANC) party that has ruled South Africa since the 1994 election that brought Nelson Mandela to power.
On account of this, Alexandre dos Santos, professor at the International Relations Institute of PUC-Rio, organized a debate about the impacts of the South African elections on regional and international relations. The debate counted with the participation of Luis Fernandes, also professor at the International Relations Institute of PUC-Rio, and Vinícius Assis, reporter of TV Globo and Globo News based in South Africa, and analyzed the new shape of South African politics.
Despite being in power since 1994 and having guaranteed the reelection of Cyril Ramaphosa, ANC registered their worst performance in these elections, reflecting the increasing popular discontent with the inefficient economic politics adopted by the government, the lack of employment opportunities and the inability to combat the social inequality in the country. In this context, the debate discussed the new composition of the South African parliament, the future role of the opposition and the promises of combating corruption and the privileges of the government.
Professor Luis Fernandes, Doctor in Political Science at IUPERJ, discussed the growing loss of popular support for ANC in more detail, as well as the economic difficulties faced by South Africa. Professor Alexandre Santos, who holds a Master of International Relations from PUC-Rio, highlighted the rise of parties representing the far-right and the far-left since these parties took votes from both ANC and the main opposition party, the Democratic Alliance. Vinícius Assis emphasized the fact that the South African youth is disillusioned with the party that has been in power for 25 years and failed to keep the promises regarding employment opportunities and better income distribution.
(Photo: reproduction/twitter @CyrilRamaphosa)