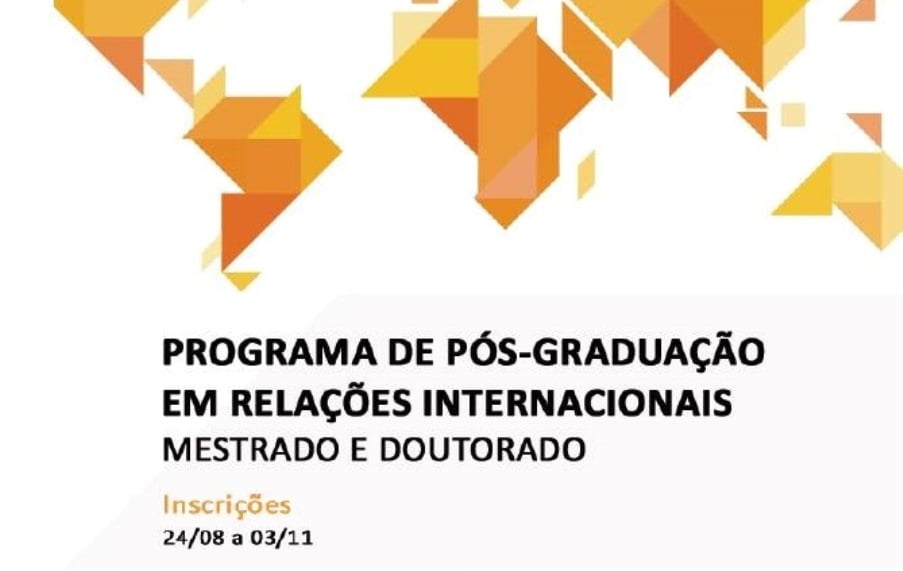 26 de August de 2015
In
News
CALL FOR APPLICATIONS FOR GRADUATE PROGRAMS NOW OPEN
The Institute of International Relations (IRI) is happy to announce that the call for applications for its Graduate Programs (Master's and Doctoral levels) are now open. The programs are available for residents and non-Brazilian residents.
The IRI's Master students intending to enter the Doctorate program through the straight admission may now also apply. The IRI's undergrad students intending to apply for the Master program through the straight admission may also submit its application now. Applications must be sent from August 24th to November 5th.
The candidates will be evaluated by an examination committee composed by faculty members, approved by the Graduate Commission of the program.
Click here for more information on the call for applications (available only in Portuguese).