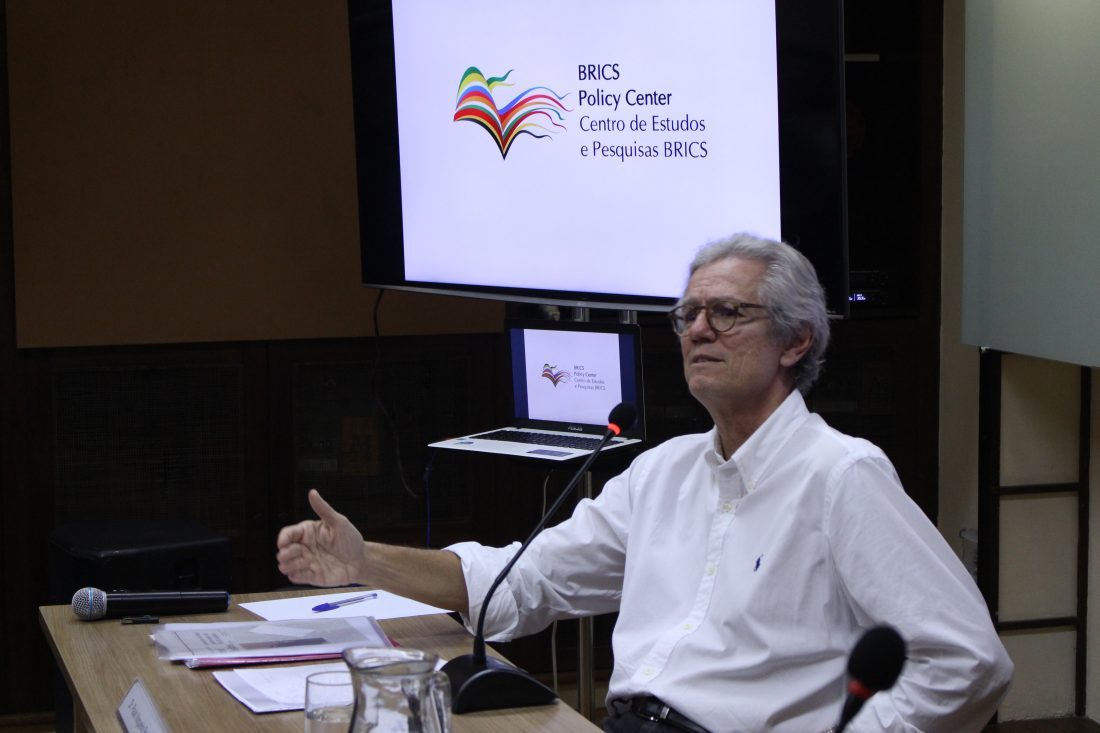 17 de April de 2019
In
News
BRICS Series: The New Multilateral Development Banks (NBD-BRICS and AIIB) and the International Financial System
On April 4, Paulo Nogueira Batista Jr. inaugurated the "BRICS" series of events with the lecture "The New Multilateral Development Banks (NDB-BRICS and AIIB) and the International Financial System" at the BRICS Policy Center. Similar meetings will be held by BPC over the coming months, at the 2019 Summit, to be hosted by Brazil.
For the economist, who was executive director at the International Monetary Fund (IMF) at the time the multilateral development banks began to emerge, the creation of the AIIB was a surprise to all and cast "shadow" over the NDB. When the Chinese announced their creation, there was some concern, but the bank was presented as having regional focus. However, the definition of "Asia" has been expanded, including Oceania, and the bank's performance has become progressively global. Today, there are more than 90 members and only the US and Japan, as developed countries, have not joined.
He also spoke of the progress of the NDB – which includes more than 30 approved projects, mostly denominated "green", totaling US $ 8 billion – and the challenges that the bank still faces, such as the great delay in establishing national offices, which impairs capillarity, and the fact that it is not open to new members even though it has been in operation for four years.
For the future, Batista Jr. believes that NDB is still a promising project, although political governance is not easy; and that with the Summit in Brazil, there are opportunities for the country. Even optimistic, he pointed out that the AIIB "runs far ahead".
Paulo Nogueira Batista Jr. was a professor and researcher at the Fundação Getúlio Vargas in São Paulo; executive vice president of the New Development Bank (NDB) and IMF executive director. He is also the author of the book "Myth and Reality in the Brazilian External Debt" (Paz e Terra, 1983), "From the International Crisis to the Brazilian Moratorium" (Paz e Tearra, 1988) and "The Economy as it Is …" (Boitempo, 2000).