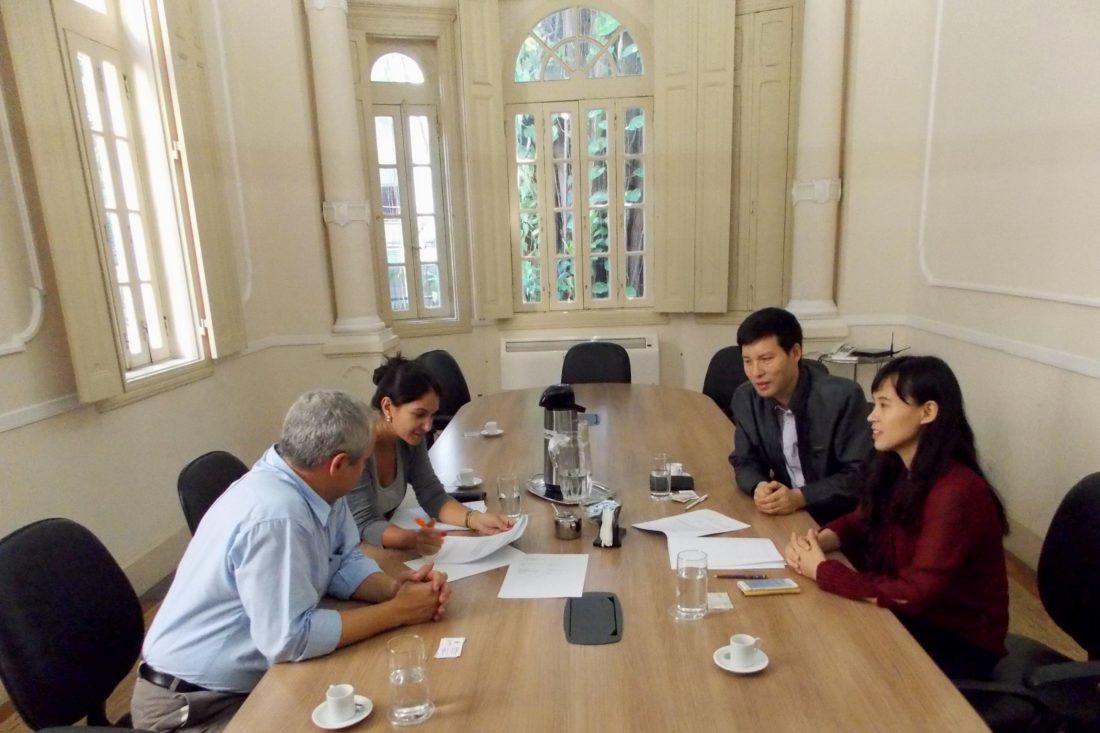 18 de October de 2016
In
News
BRICS POLICY CENTER RECEIVES CHINESE NEWSPAPER PEOPLE'S DAILY
On the day of 18 October 2016, the BRICS Policy Center received in its headquarters in Botafogo, Mr. Chen Xiaowei, Director and Senior Correspondent of the Latin America office of the Chinese newspaper People's Daily, and his assistant, Ms. Hailin Wang. The visitors were received by the General Supervisor of the BRICS Policy Center, Prof. Paulo Esteves, and by the Administrative Coordinator of the Center, Ms. Lia Lopes. 
The purpose of the meeting was to check the latest details of an agreement of partnership between the BPC and the newspaper. Once signed, this partnership  will allow, for example, interchange of publications, as much in Portuguese as in English, between the two institutions. The publications received by the BRICS Policy Center will be posted on our website and will be available for download, just like the publications sent by the Center will be posted by the newspaper.
At the end of the meeting, Prof. Paulo Esteves gave an interview in which he spoke about the 8th BRICS Summit, which occurred from 15-16 October. When available, the interview will be published on our site.
To acess People's Daily, click here.