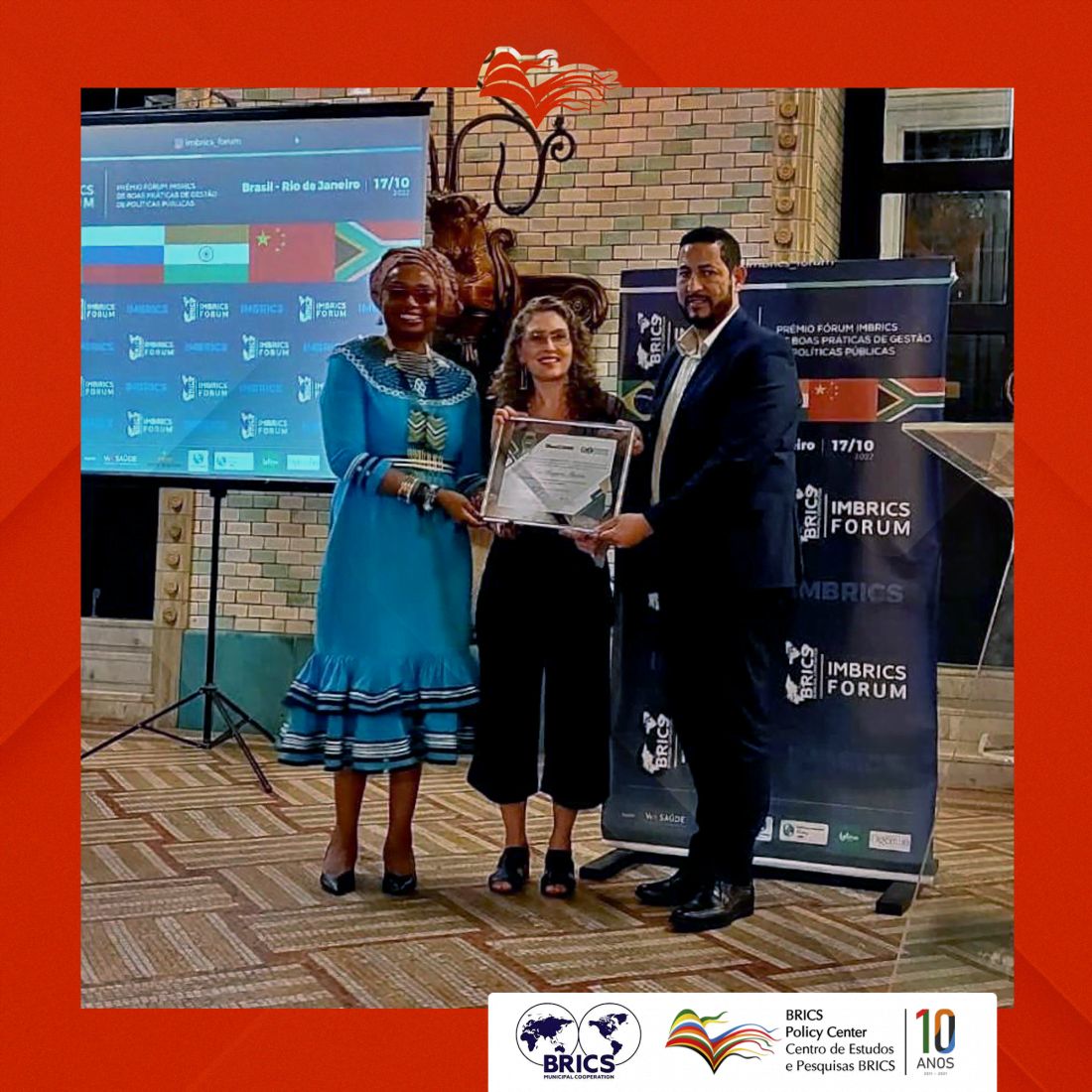 BRICS Policy Center receives award and honor at the International Forum of BRICS Municipalities (IMBRICS Forum)
The BRICS Policy Center received an award and a tribute in the International Forum of Municipalities BRICS (IMBRICS Forum).
Dr. Ana Garcia received from the hands of the representative of IMBRICS in Brazil, Devanir Cavalcant, and the Consul General of South Africa, Mrs. Tinyiko Kumalo, a tribute in recognition of the work of BRICS Policy Center. The ceremony took place on Monday, October 17, at the Municipal Theater of Rio de Janeiro. The event honored the municipalities of João Pessoa, Balneário Camboriú, Guarulhos, Goiânia and Porto Alegre, among other cities and the Government of Rio de Janeiro, in the various axes that make up the award.
The IMBRICS Forum Outstanding Public Policy Practices Award is an initiative of the IMBRICS Forum, a platform for international cooperation of the municipalities of the five BRICS countries (Brazil, Russia, India, China and South Africa).