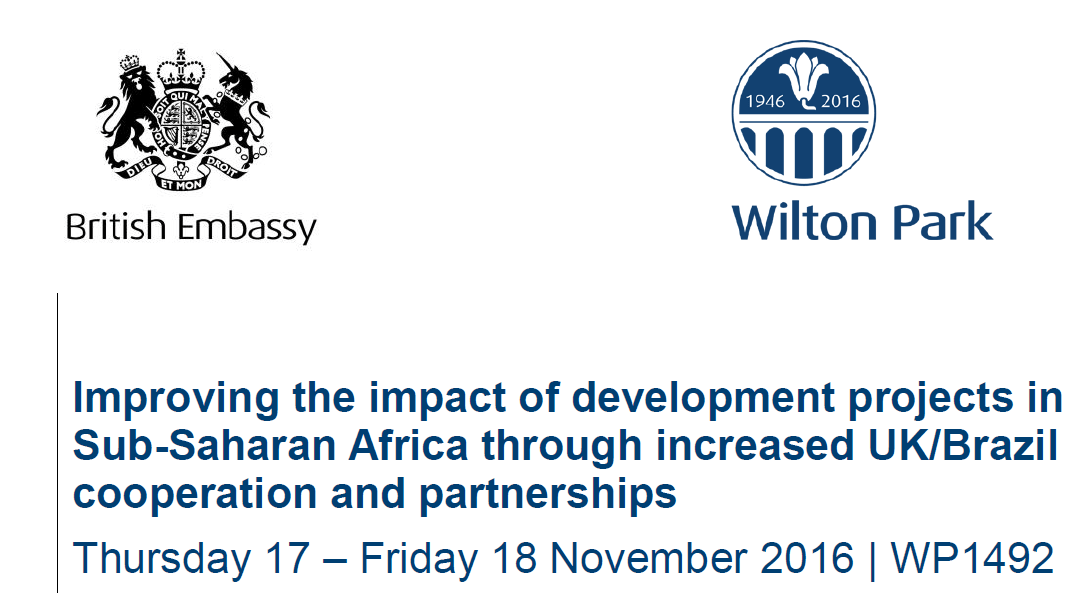 28 de November de 2016
In
News
BRICS POLICY CENTER PARTICIPATES IN THE EVENT ORGANIZED BY THE BRITISH EMBASSY AND WILTON PARK IN BRASÍLIA
On the 17-18 November, 2016, the Supervisor General of the BRICS Policy Center, Prof. Paulo Esteves, representing the BRICS Policy Center, was in Brasília where he participated in the event "Improving the impact of development projects in Sub-Saharan Africa through increased UK/Brazil cooperation and partnerships", organized by the British Embassy and by Wilton Park.
Given the necessity to help and protect the most vulnerable African countries to reach the UN´s 2030 Sustainable Development Agenda, both Brazil and the United Kingdom have been carrying out for several years distinct types of cooperation to help them in this process.
With this in mind, Prof. Paulo Esteves participated in the round table discussion "Measuring programme and mechanism effectiveness", where the policies and institutional mechanisms in force were explored. As well as this, the round table participants evaluated mechanisms to guarantee transparency and the analysis of data collection and the consideration of projects arising from them.
For more information about the event, click here. 
To know more about Brazilian local initiatives relating to the UN's 2030 Sustainable Development Agenda, read the article about the colloquium oversaw by the former fellow Daniela Guzmán Peña. Click here.