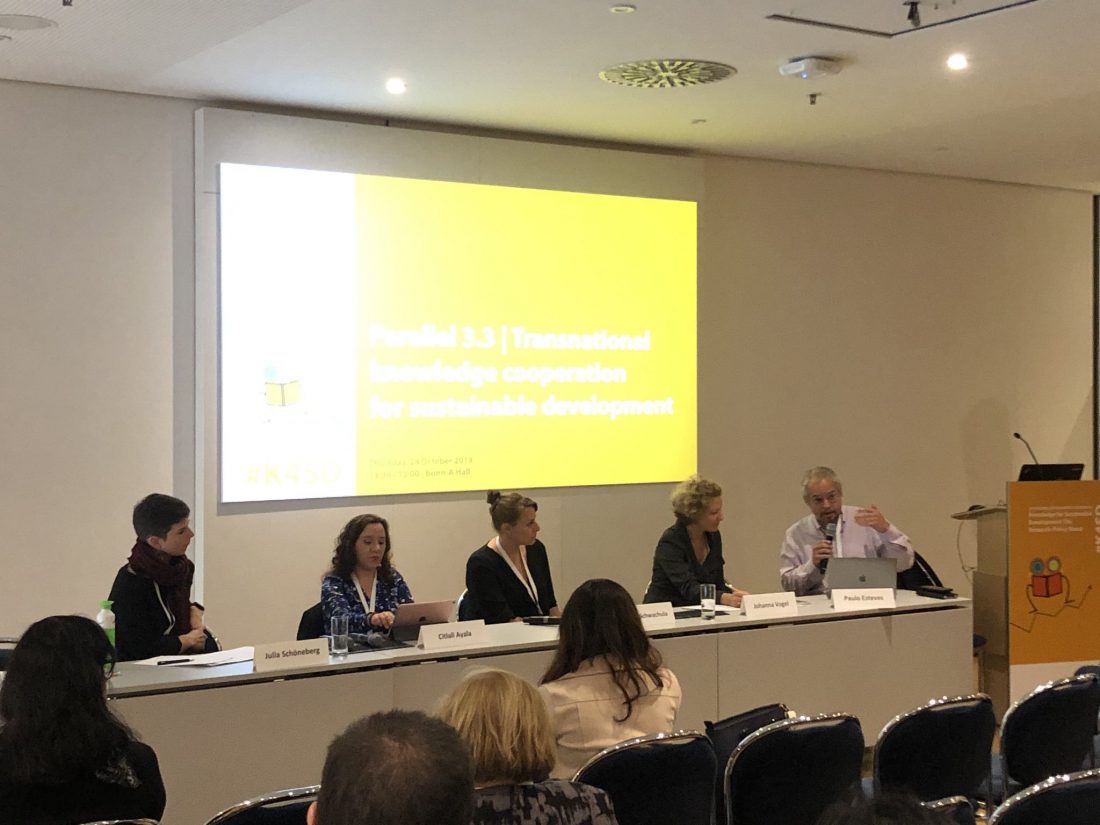 28 de November de 2019
In
News
BRICS Policy Center participates in the 19th Global Development Conference
Between October 23rd and 25th, the Global Development Network (GDN) hosted the 19th Global Development Conference in the city of Bonn, Germany. The event aimed to promote, through discussion panels, the development of politics and research-based regarding the Objectives of Sustainable Development (ODS). The panels also aimed to debate possible ways to strengthen the current research system about development to face new challenges and facilitate the achievement of ODS.
On October 24th, Paulo Esteves, BRICS Policy Center Director and Researcher, participated in the panel "Transnational knowledge cooperation for sustainable development", in partnership with Philani Mthembu (Executive Director of the Institute for Global Dialogue, South Africa),  Julia Schöneberg (University of Kassel/Visiting Fellow of the University of Gent) and Johanna Vogel (researcher of German Development Institute/Deutsches Institut für Entwicklungspolitik – DIE). 
On the occasion, the lecturers presented their reflections about the role played by transnational networks of knowledge to reach successful cooperation, and also concerning the principles of knowledge production capable of promoting the cooperation due to of the different global challenges like, for example, the climate changes, food preservation, and food safety. 
The event was organized by Global Development Network (GDN) in collaboration with German Development Institute/Deutsches Institut für Entwicklungspolitik (DIE), German Institute for Development Evaluation (DEval), Bonn Alliance for Sustainability Research/ Innovation Campus Bonn (ICB), and with United Nations University – Institute for Environment and Human Security, about the auspices of  German Federal Ministry for Economic Cooperation and Development (BMZ).