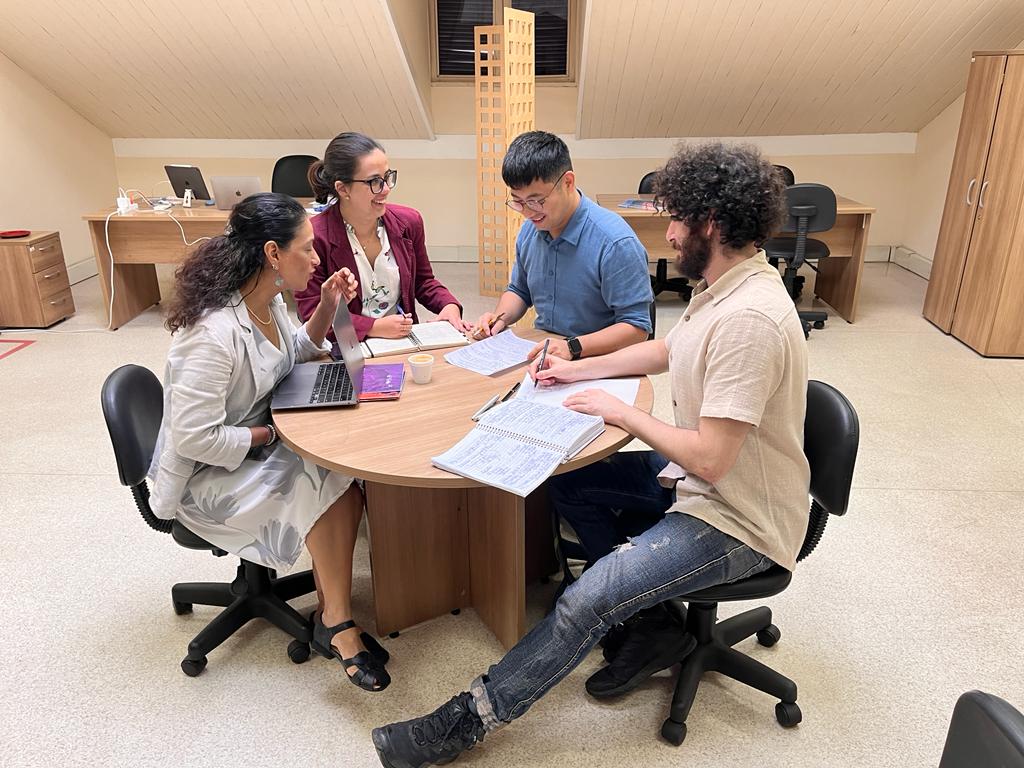 10 de July de 2023
In
News
The BRICS Policy Center welcomes a new Chinese fellow, Cai Zhaoliang
The BRICS Policy Center welcomes a new Chinese fellow, Cai Zhaoliang.
Since April this year, the BPC has had the collaboration of visiting researcher Cai Zhaoliang, who contributes to the LACID research group. Check out the chat we had with him below:
BPC: Why did you decide to apply to the BRICS Policy Center?
Cai: I lived in Rio from 2014 to 2020 and worked at the Confucius Institute and Colégio Pedro II, which made me create a relationship with Brazil. Since my PhD is about Lusophone countries, my advisor suggested that I come to Brazil to research with researchers from the country. So I decided to apply to the BRICS Policy Center.
BPC: What strikes you most about Brazilian society?
Cai: I appreciate the Brazilian federal program that enables citizens from disadvantaged backgrounds to gain access to university and I am positively impressed by the diversity in Brazilian society, so that everyone can live together equally, without any distinctions. Also, foreigners are very well received, unlike in other places.
BPC: Going further on your research topic, which deals with the Brazilian perceptions about China, is there any kind of Chinese state project for the modification of these perceptions?
Cai: Confucius Institute! Several countries do these projects, as exemplified by the Alliance Française, the Cervantes Institute, or the Goethe Institute. China also offers scholarships for students from all over the world, which leads these students to get to know the country in a more personal and profound way. Who knows, maybe LACID will be able to take this trip with me soon?
Besides Cai Zhaoliang, the BRICS Policy Center will also host the fellows Manu Misra (India) and Enara Muñoz (Spain), who are researching respectively on "China's economic relations with Brazil and India: a geo-economic view" and "Global International Relations: contributions of the South to the global environmental debate".