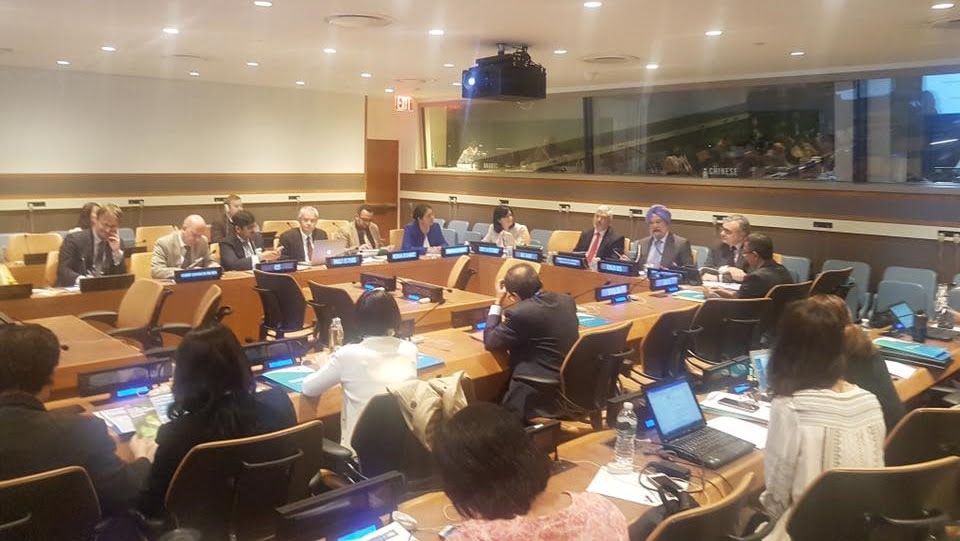 25 de July de 2017
In
News
BRICS POLICY CENTER AT THE "DATA FOR SDG 17: HOW TO MEASURE CONTRIBUTIONS TOWARDS AGENDA 2030" DEBATE
On July 17th, 2017, the Network of Southern Think Tanks (NeST) and the United Nations Development Program Seoul Policy Centre (UNDP Seoul Policy Centre) hosted the debate "Data for SDG 17: How to measure contributions towards agenda 2030", a side event to the "ECOSOC High-Level Segment" that happened at the same day. The BRICS Policy Center will be present through the participation of its General Supervisor, Prof. Paulo Esteves, that made interventions along with other partners from Mexico, the OECD, the UN and Gates Foundation
Achieving the ambitious targets of the 2030 Agenda requires a revitalized global partnership that brings together governments, civil society, the private sector, the United Nations system and other actors, and mobilizes all available resources. Furthermore, several proposals for new development finance measures have been suggested by the OECD and Northern think-tanks, but these discussions have not adequately included the perspectives and voices from the developing world, where such strengthening of statistical systems is most required.
Thus, NeST and UNDP hosted the debate in order to discuss how to improve data for the measurement of traditional and emerging development partner's contributions towards the achievement of the Sustainable Development Agenda.
Furthermore, Prof. Paulo Esteves participated in two other side events on July 14th, 2017. The first one was organized to discuss the thematic and prepare the participants for the "Data SDG17". On the other hand, the second one was organized for the signature of a Memorandum of Understanding (MoU) between NeST and UNDP related to the global coalition of southern think-thanks and, also, to discuss South South Cooperation.
To know more about the event, click here.