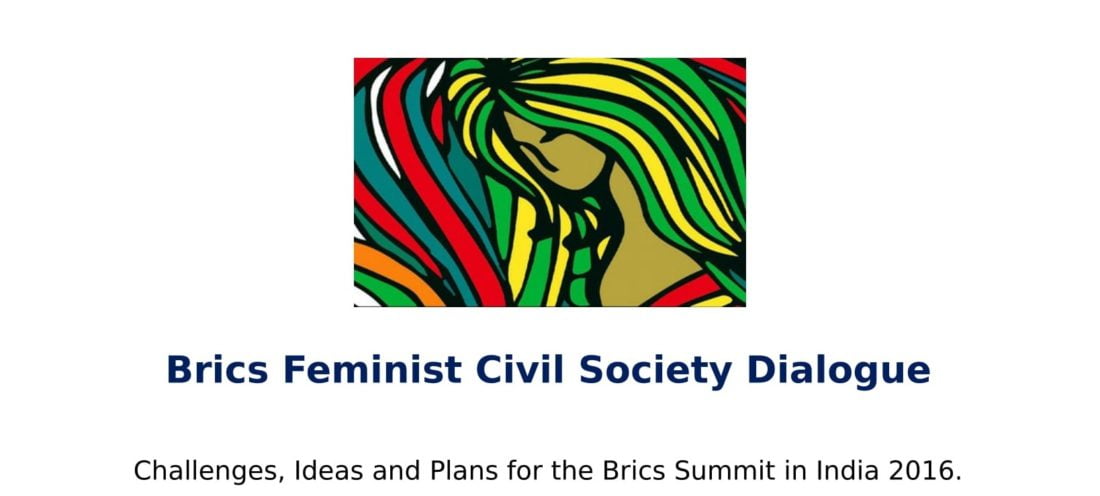 20 de September de 2016
In
News
BRICS FEMINIST CIVIL SOCIETY DIALOGUE
On September 14, 2016 in the BRICS Policy Center took place the event "BRICS Feminist Civil Society Dialogue: Challenges, ideas and plans for the BRICS Summit in India 2016". The event was organised by the GIP (Public Interest Management) with the support of the BRICS Policy Center.
The event saw a presentation by Priti Darooka, executive director of the Indian organisation PWESCR (Programme on Women's Economic, Social and Cultural Rights) about the proposed creation of an BRICS Feminist Observatory to articulate feminist movements and questions of gender in the countries of the bloc. As well as this, it was highlighted by Paulo Esteves that, for the first time, the BRICS Academic Forum, which will take place in Goa, India, will cover discussions about gender questions.
Among the questions raised by the participants were the recognition of the implications of women joining the work force, the recognition of unremunerated work, sexual and reproductive rights, impacts of investment policy of the Bank of BRICS, and the role of feminist economists in the creation of a new vision of development, among others.
The event saw representation of various non-governmental organisations and groups notable in the gender debate, among them: IBASE, OXFAM, UN Women, Fundação Heinrich Boll, UNDP's Rio+ Centre, Ford Foundation, Equit Institute, European Climate Foundation, Fundo Elas, PWESCR, World Women's March.