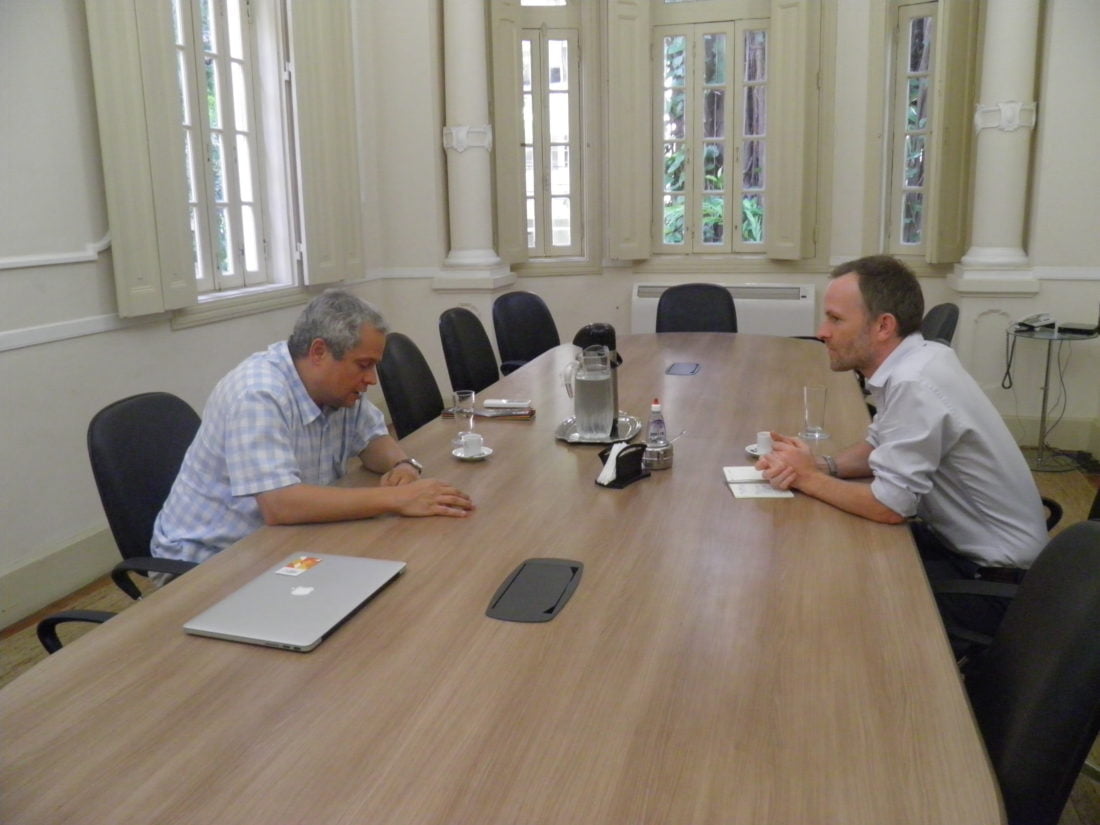 2 de December de 2015
In
News
BPC RECEIVES REPRESENTATIVE OF THE UNITED KINGDOM EMBASSY
On November 26th, 2015, BPC's supervisor Dr. Paulo Esteves met with Mr. George Ballentyne, British Embassy's representative.
The topics addressed at this meeting were about some of Brazil's current economic and political aspects, as well as Brazilian foreign policy and the role of BRICS countries on the international scenary.
The meeting also strengthened institutional ties between the BPC and the British Embassy in Brazil.