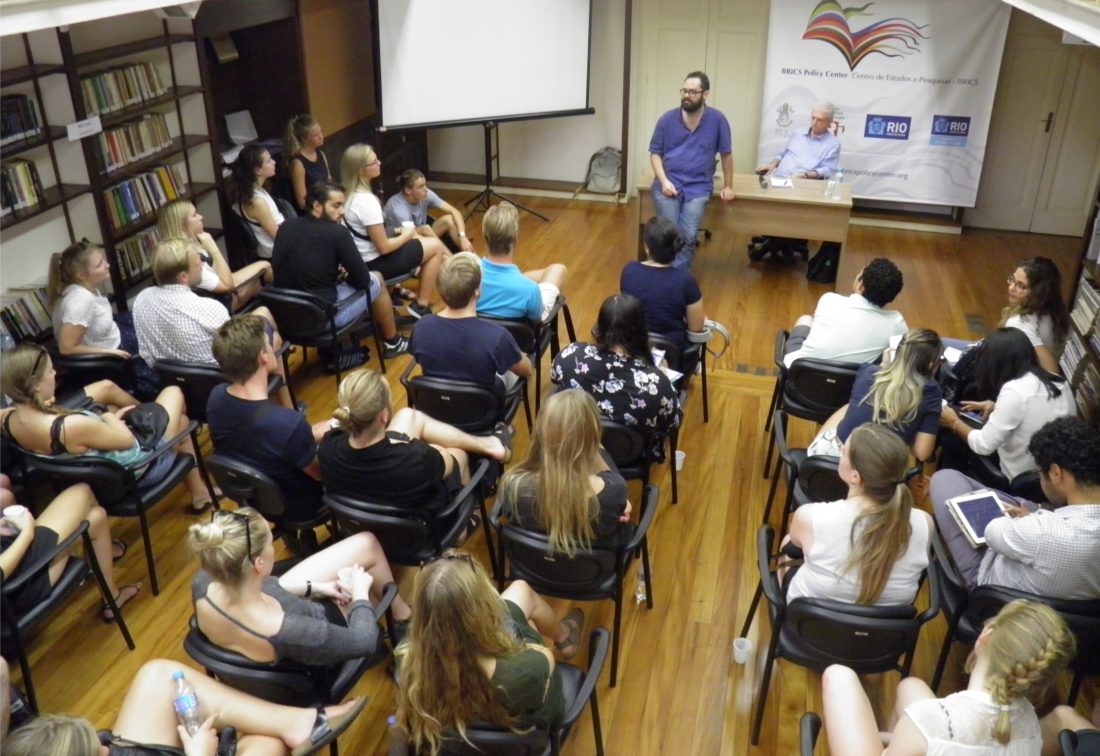 20 de October de 2015
In
News
BPC RECEIVES DELEGATION OF STUDENTS FROM DENMARK
On October 8th, 2015, the BRICS Policy Center welcomed a delegation of 43 political science students from Denmark's Aarhus University. The students were in Rio de Janeiro to learn about the Brazilian political system and Brazil's relationships with other BRICS countries.
After a presentation by professors Paulo Wrobel and Sérgio Veloso about Brazil and the BPC, international relations students from PUC-Rio presented their research projects PET/TEPP involving various components of Brazilian foreign policy.
Later, the visiting students were split into groups and talked with professors and PUC-Rio students. The discussion ranged from the professors' and students' own projects to wider questions on Brazilian politics.