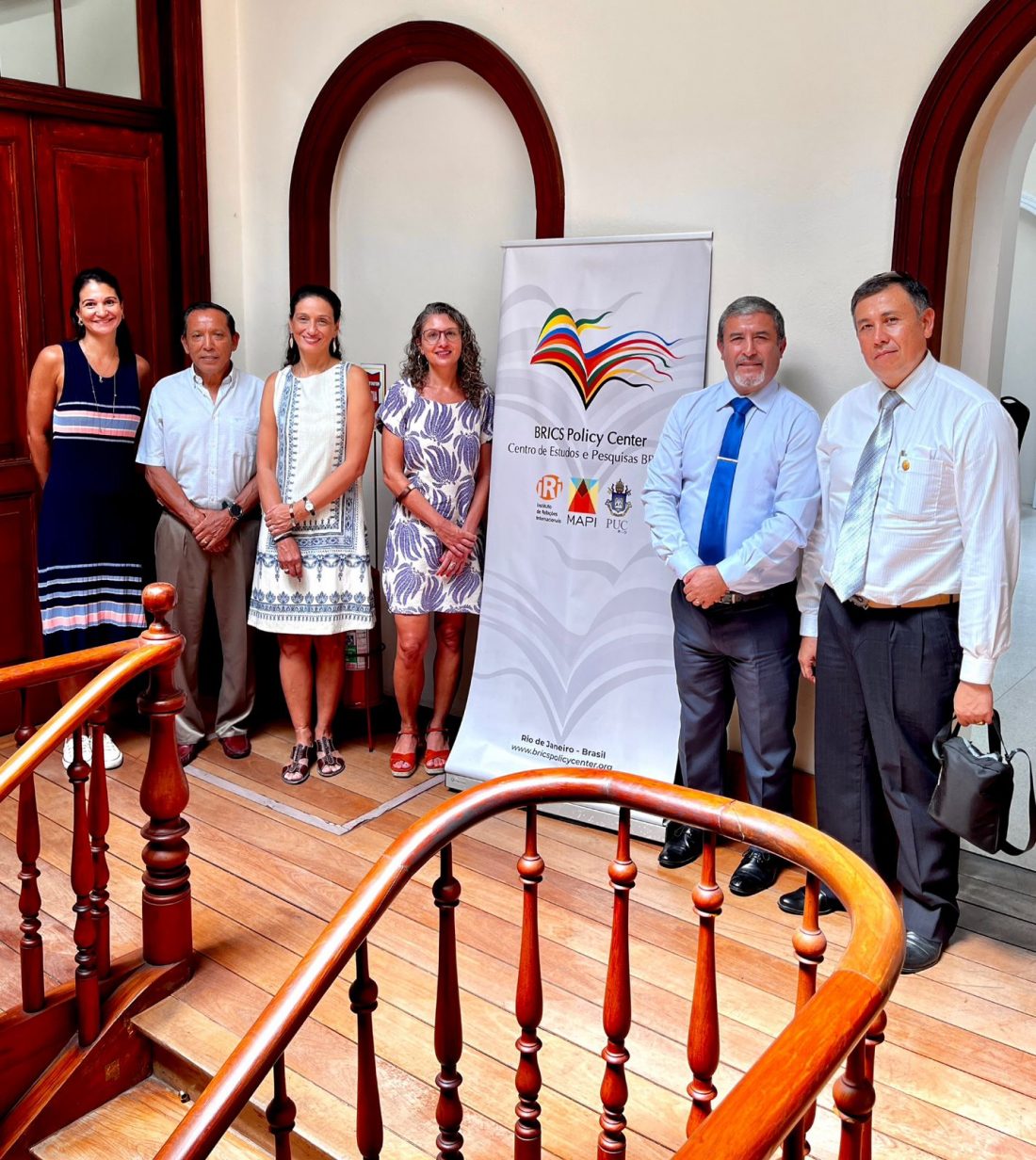 Reception of Peruvian delegation at BRICS Policy Center and PUC-Rio
Between March 20 and 24, the BRICS Policy Center received, in partnership with IMBRICS, the Peruvian delegation that was in Rio de Janeiro and was composed of professors of the Universidad Nacional Amazónica de Madre de Dios – UNAMAD and political representatives of the provinces of Chachapoyas and Tambopata, . This reception was divided in two moments: in the first moment, the parties met at CCCI when they talked with Dr. Angela Paiva about the possibility of signing an international cooperation agreement between the universities, and also took a tour of the PUC-Rio campus with the visitors.
On the 24th, the UNAMAD representatives, Dr. Hernando Hugo Dueñas Linares, Dr. Ernesto Walter Heredia Martinez and Dr. Carlo Teofilo Aguilar Pérez visited our headquarters in Casas Casadas and met with Dr. Maria Elena and Dr. Ana Garcia, who presented the BPC's research and projects, especially the China Panel, an informative platform on Chinese relations with Brazil and other South American countries. Also identified were areas in which the sides can cooperate internationally, as exemplified by the presentation made by the visitors about their technological science park and the Amazon inter-university network, projects that are currently being promoted.