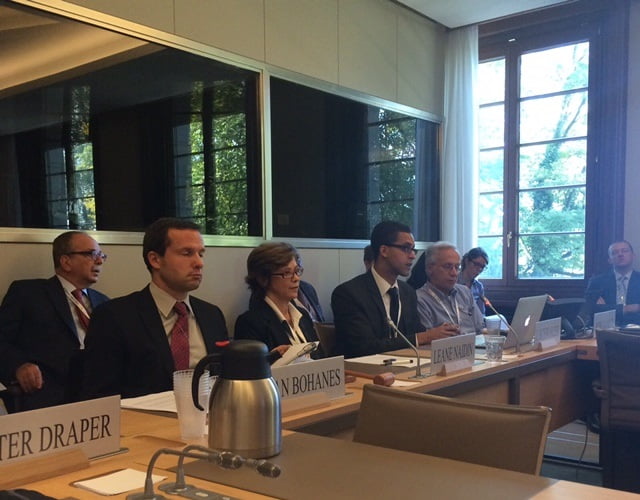 10 de November de 2015
In
News
BPC PARTICIPATE IN 2015 WTO PUBLIC FORUM
Professor Leane Cornet Naidin represented the BRICS Policy Center in the 2015 WTO Public Forum. The forum took place between September 30th and October 1st, 2015 at its headquarters in Switzerland. Prof. Leane presented in the panel titled "Industrial Policy and WTO rules: old and new challenges to multilateralism", was organized in partnership with the Center of Integration and Development Studies (Cindes) and discussed the implications of industrial policy on the World Trade Organization (WTO) and the multilateral commerce system. The presentation focused on Brazil's recent experiences with industrial policies and the multilateral debates surrounding them.
Jan Bohanes, from the Advisory Centre on WTO Law (ACWL), Johannes Scharzer, from the Council on Economic Policies (CEP) and Peter Draper, from Tutwa Consulting in South Africa also participated in the panel. Pedro da Motta Veiga from Cindes coordinated the panel.
Listen the audio of this presentation here.
More information about the forum here.
Podcast: Play in new window | Download