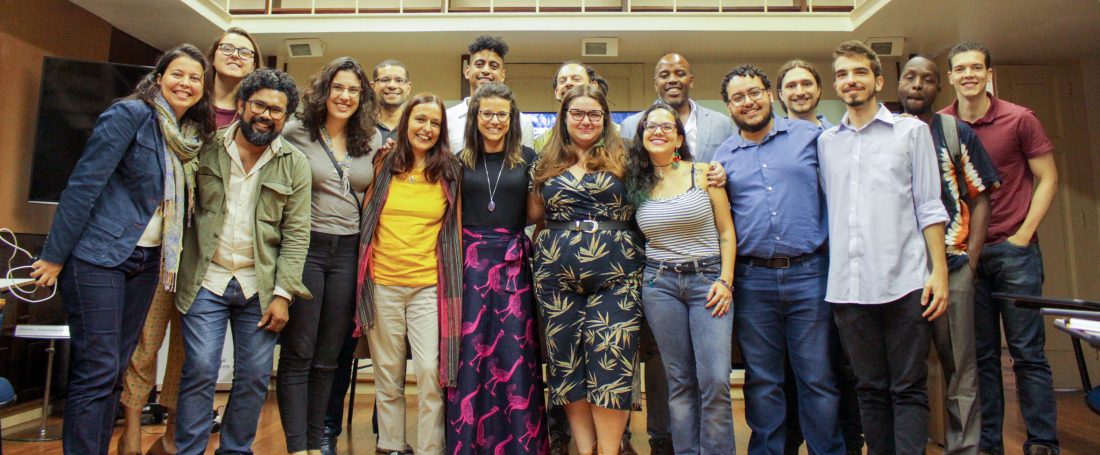 6 de December de 2019
In
News
BPC hosts the second workshop "Critical Approaches to Development"
The workshop "Critical Approaches to Development II" was held between the 26th and 29th of November, at PUC-Rio and at BPC, with financing from CAPES. This year the edition followed up to the dialogue between academics, professionals, and activists about alternatives to development and alternate developments, this time with the focus on questions related to land, indigenous rights and extractivism, with special attention to the African and African diaspora contributions. The transverse axis spurs race and gender concern, deemed as lenses, were also maintained and strengthened, spanning all of the contributions.
The event was attended by the professors Robbie Shilliam (Johns Hopkins, USA), Kalpana Wilson (Birbeck U., UK), Mvuselelo Ngcoya (U. Kwazulu-Natal, South Africa), Miriam Lang (UASB, Ecuador), Isabel Rocha de Siqueira (PUC-Rio), and Maria Elena Rodriguez (PUC-Rio), in addition to the activists Paul Okumu (African Platform), Quênia, Charles Trocate (MAM), and Élida Santos (Terra de Direitos). In addition, diverse academics presented works in response to the circulation of the call for articles. The IIACDes also was accompanied by an important cultural agenda, which involved visits to some projects and areas of the city of Rio de Janeiro.
With this issue, the purpose of continuing to work in the network was solidified, in an organic way, through specific collaborations and with the commitment to continue the workshop series which began in 2018.
The initiative proposes deeply political and strongly questioning interdisciplinary approaches, with radical and gendered visions of development, and with focuses on a frank and plural dialogue between academia and activism. More information on www.acd-rede.com