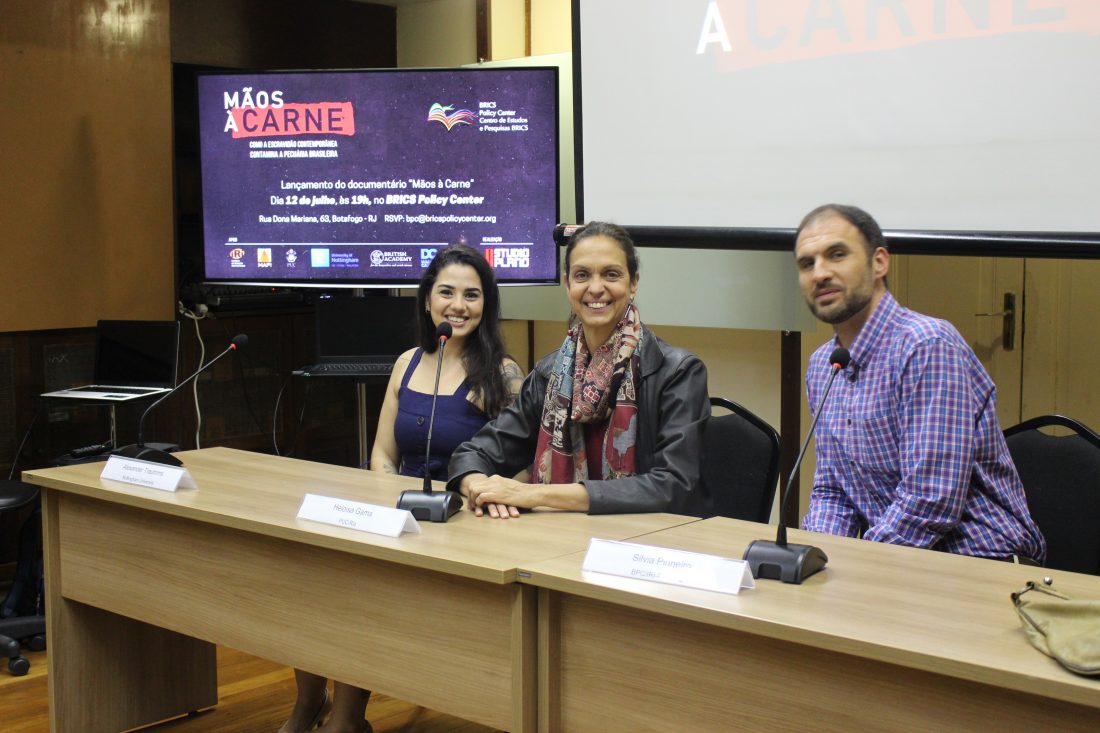 19 de July de 2019
In
News
BPC hosts the launch of the documentary "Mãos à Carne"
On July 12, the BPC welcomed about 50 guests to watch the premiere of the documentary "Mãos à Carne," which is part of a research developed by researchers from BPC and the University of Nottingham entitled "The interaction of social-environmental requirements in supply chain management" and funded by the British Academy. The documentary's research is authored by Heloisa Gama and Silvia Pinheiro and produced by the StudioPlano collective.
The film aims to create a debate on the construction of the public policy to combat crime and its functionality through a demonstration of the current situation of modern slavery in Brazil in the livestock sector. By observing the role of the engaged organizations (public, private and civil society) in this agenda, it aims to bring knowledge about the Brazilian slave work in the livestock so that, by understanding the entanglement of this conjuncture, could be possible create joint solutions with the actors on the agenda. The film is, above all, an invitation to reflect on the advances and setbacks in the fight against slave labor in Brazil and how this impacts on the success of the public policy.
The event received distinguished guests who act on the agenda of slave labor eradication in Brazil and it is already emerging as a tool capable of generating impact results for society as a whole.
The film will be screened soon at PUC-Rio and other Brazilian capitals. The teaser can be viewed here.
The production of the film had partnerships and support from the organizations: PUC-Rio (BRICS Policy Center, MAPI, IRI), Duque de Caxias City Hall, COETRAE, University of Nottingham, Regional Superintendence of Labor/RJ, Caritas, GTPS, GPTEC, InPacto, Reporter Brazil.