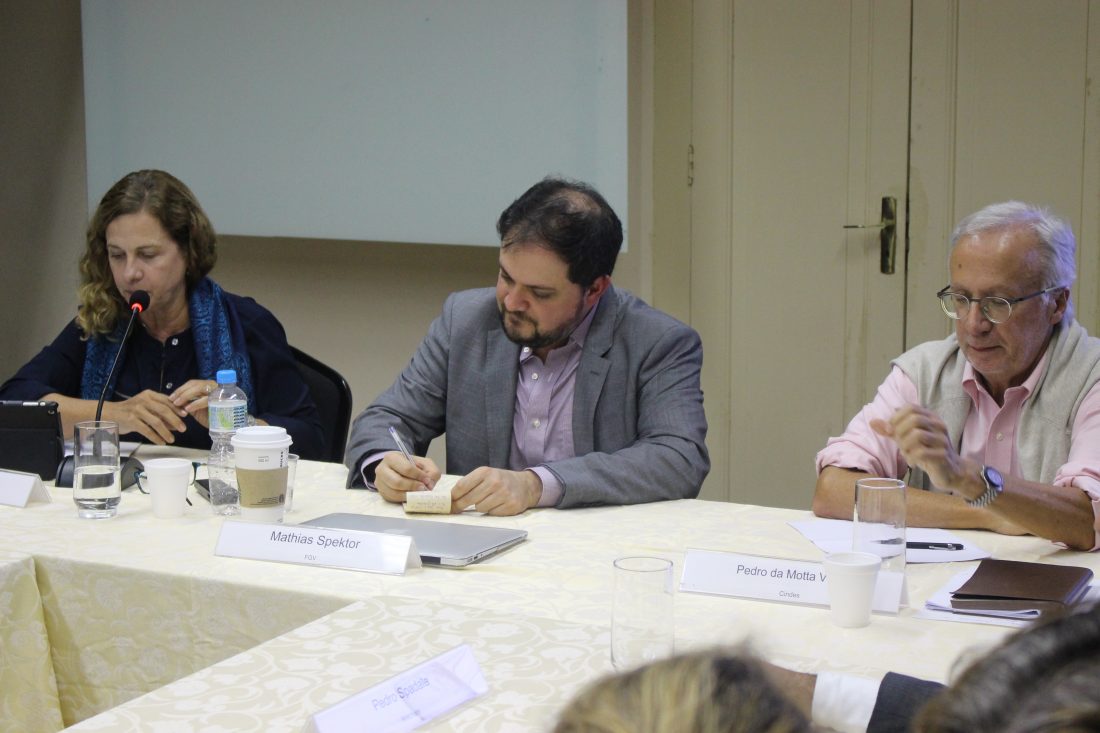 16 de July de 2019
In
News
Leading experts debate ruptures in Brazilian diplomacy and its impacts on foreign and trade policies at BPC
On June 5th, 2019, BRICS Policy Center organized the event "Ruptures in Diplomacy? Impacts on foreign and trade policies" together with the Centre for Integration and Development Studies (CINDES) and MAPI/IRI-PUC-Rio. The debate gathered important specialists in Political Economy and International Relations that discussed the new shape of Brazilian international politics with the actual government to comprehend the fault lines in Brazilian foreign politics.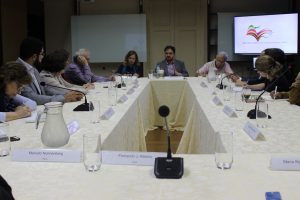 To initiate the discussions, Matias Spektor, associate professor and Deputy Director of the School of International Relations of the FGV-SP, presented his studies about the process of rupture in diplomacy that Brazil has been experiencing. Moreover, he presented a research agenda necessary to understand the political moment that the country is living. The event was also attended by Denise Gregory, professor at the Institute of International Relations of PUC-Rio and Senior Fellow of the South America Nucleus of CEBRI; Pedro da Motta Veiga, director of CINDES and managing director of Ecostrat Consultores; and Monica Herz, CEBRI's Senior Fellow, associate professor and vice-dean of the Social Sciences Center of PUC-Rio.
The different specialists that participated in the event brought discussions on the raised topics such as Brazil's position in the international fora, trade policy, Latin America politics, etc.