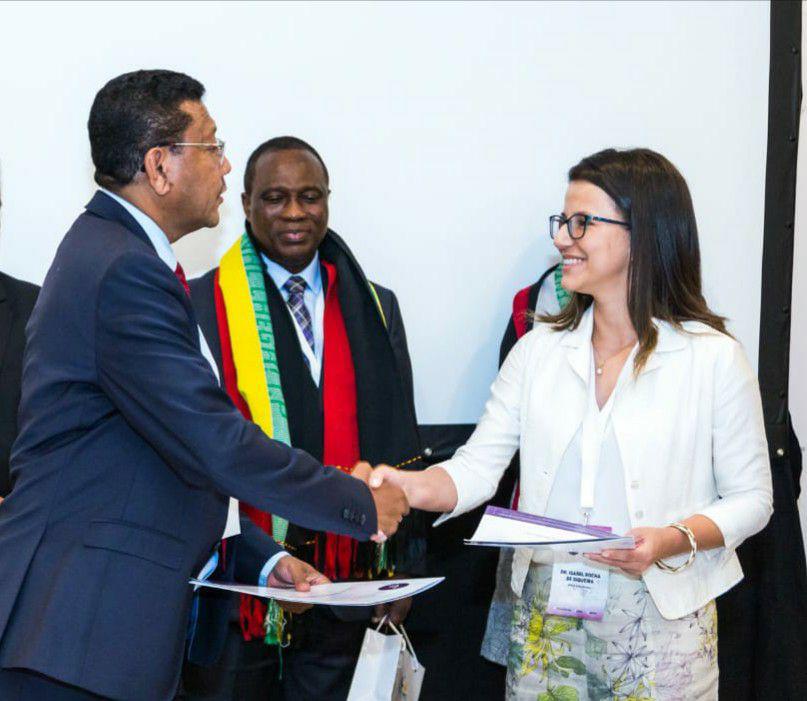 17 de July de 2019
In
News
At the fifth G7+ ministerial meeting, BPC consolidates partnership with the group and signs a Memorandum of Understanding
Between June 26 and 27, Professor Isabel Rocha de Siqueira, Coordinator of the Research Program  Security and Development in the Global South (SEED), participated in the Fifth Ministerial Meeting of the G7+, Lisbon. The theme of the meeting was "Leading the Change in Consolidating Peace and Development: G7 + Perspective".
At the event, Dr. Isabel presented the report of the consultancy recently provided to the G7+. The research, commissioned to the BPC, was coordinated by the teacher, with the support of the BPC Director, Paulo Esteves, and graduate students Beatriz Teixeira, Lucas Manuel Machado, and Tatiana Castelo Branco, from the IRI/PUC-Rio. The project analyzed the influence of the G7+, since its inception in 2010, on the peace and development agendas and the performance of development partners in fragile states. The report, prepared as an independent review, discussed current challenges for G7+, such as the challenges of funding, prioritizing and monitoring its New Deal indicators and the Sustainable Development Goals. The report also offered recommendations for the short and mid-term.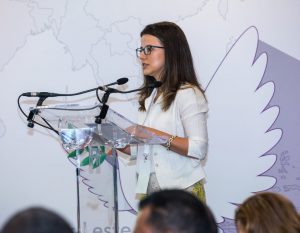 At the Fifth Ministerial Meeting in Lisbon, the teacher presented the report to the members of the group, participated in the debates and consolidated the BPC partnership with the G7+. This partnership began recently with the signing of a Memorandum of Understanding (MoU) between BPC and G7+, intending to produce knowledge on cooperation in peace and development. The Deputy Secretary-General of the G7+, Habib Mayar, was in an event organized by Dr. Isabel, under the heading of "Critical Approaches to Development", occurred on November 2018 at the BPC, and the research partnership is now materialized with MoU and revision independent.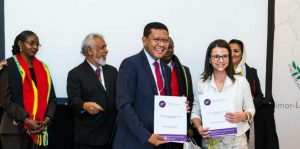 The G7 + is an international organization that aims to provide a collective voice for developing and conflict-affected countries to forge ways to overcome fragility and achieve resilience. The group is composed of 20 countries and has a strong presence with multilateral organizations. The meeting was attended by ministers from member states and focal points, as well as development partners (USIP, OCED-INCAF, IDPS, UNDP, and others), selected guests and some observers.