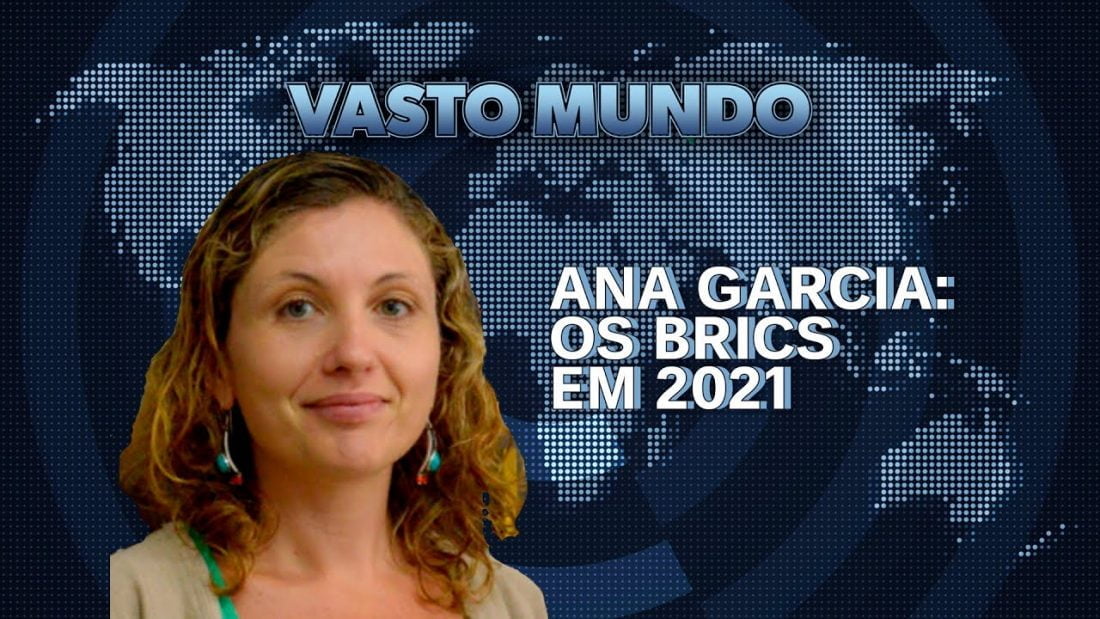 Ana Garcia interviewed for the program Vasto Mundo, of UnBTV, about the BRICS countries in 2021
Last month, the General Coordinator of the BRICS Policy Center, Dr. Ana Garcia, was interviewed for the fourth episode of the program Vasto Mundo, on the television channel of the University of Brasília, UnBTV. The program seeks to promote a critical debate on contemporary international reality through interviews with researchers in order to contribute to the understanding of the main issues of the contemporary world. Vasto Mundo is conducted by Roberto Goulart Menezes, professor at the Institute of International Relations at UnB.
On the occasion, Ana Garcia was invited to talk about the BRICS countries, specifically about their importance in the international political and economic context both in the formative period and in 2021. 
Watch the full interview below or on UnBTV's YouTube channel.
Na ocasião, Ana Garcia foi convidada a falar sobre os países BRICS, especificamente sobre sua importância no contexto político e econômico internacional tanto no período de formação quanto em 2021.
Assista a entrevista completa abaixo ou no canal do YouTube da UnBTV.