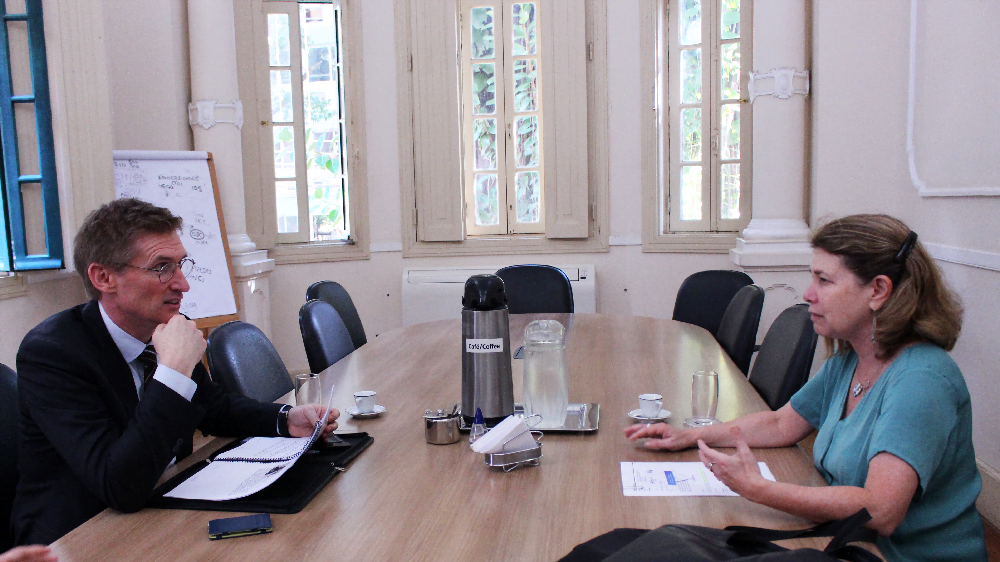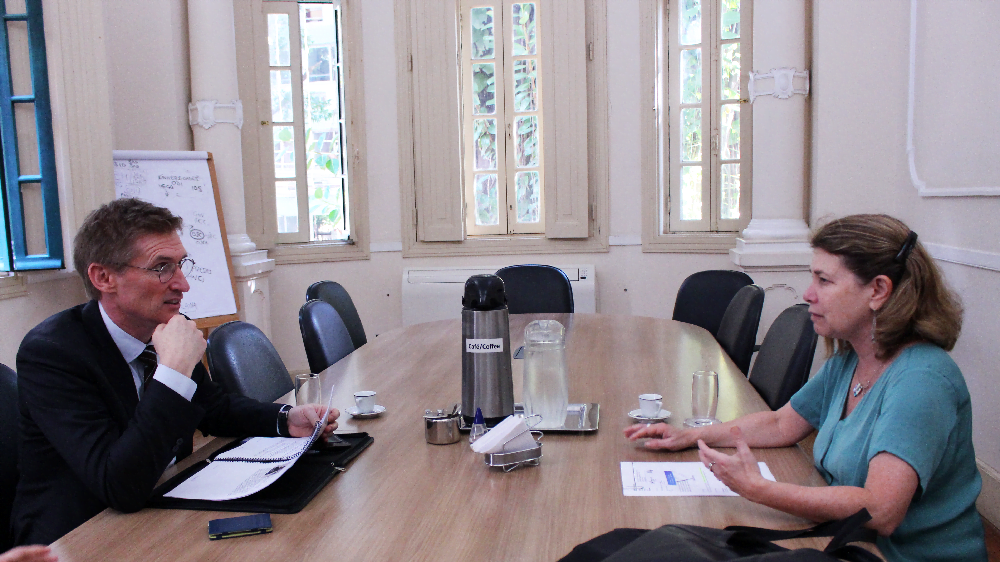 27 de August de 2018
In
News
Ambassador of New Zealand meets with GSUM coordinator
On August 23, 2018, BRICS Policy Center coordinator GSOM Professor Mônica Herz met with New Zealand Ambassador Chris Langley.
On the agenda of the meeting was the current position of the BRICS on the world stage and the recent events related to the bloc, such as the Tenth BRICS Summit held in Johannesburg in July, and perspectives for the Brazilian political scenario.
The meeting was organized in the interest of the New Zealand Embassy to learn about the work of the BRICS Policy Center and to strengthen the relationship with the center.