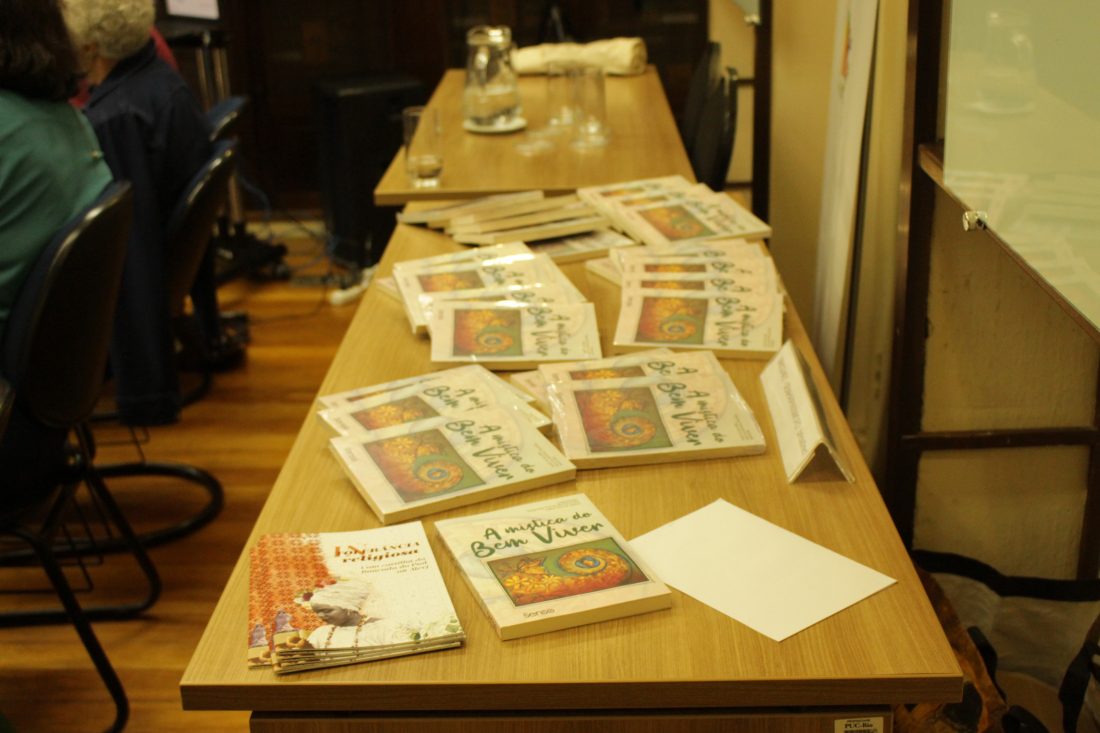 9 de January de 2020
In
News
BPC hosts the launch of the book "A mística do Bem Viver," The Mystique of Good Living
On the 12th of December of 2019, the BRICS Policy Center hosted the launch of the book "A mística do Bem Viver", The Mystique of Good Living, followed by a public discussion on the central theme of the book. The organiser and author, Professor Rosemary Fernandes da Costa (PUC-RIO), and the authors Professor Chico Alencar (UFRJ), Henrique Vieira (Igreja Batista do Caminho), Obalera de Deus (PUC-Rio), and Reinaldo Neves (Conselho Tutelar-RJ), were also present.
During the event, Rosemary Fernandes discussed the book's main proposal, the result of a process involving meetings between young people who experiment with "Espiritualidade Libertadora", or Libertarian Spirituality, in the most diverse religious expressions and in a movement of integration between faith and politics, ethics and spirituality, and mysticism and practice. As presented by the professor, the book aims to contribute to the formation and reflection of moments of spirituality and planning in the many youth communities within Brazil regarding the theme of 'Good Living': an inspiration from the native populations that incites deep structural and relational revisions. The book priorities a simple and accessible language, and each article presents a pedagogical, mystagogical, political and spiritual proposal.
Additionally, the concept of 'Good Living' was discussed – understood by the authors as a non-western notion of humanity -, as well as the relational implications of this perception – the importance of being welcoming, caring, refusing sectarianism, of humanisation and the rights of nature -, and the different ways of creating relationships in which "we" prevails over "I" and a communal spirit permeates social life.
At the end of the discussion the participants were invited to sing a mantra that, as explained by the authors, was in unity with the people of impoverished communities, favelas and the periphery, that defend the right to live as human beings, always renewing themselves, being resilient and nourishing faith and hope. The authors were also given the opportunity to sign the books of each guest.