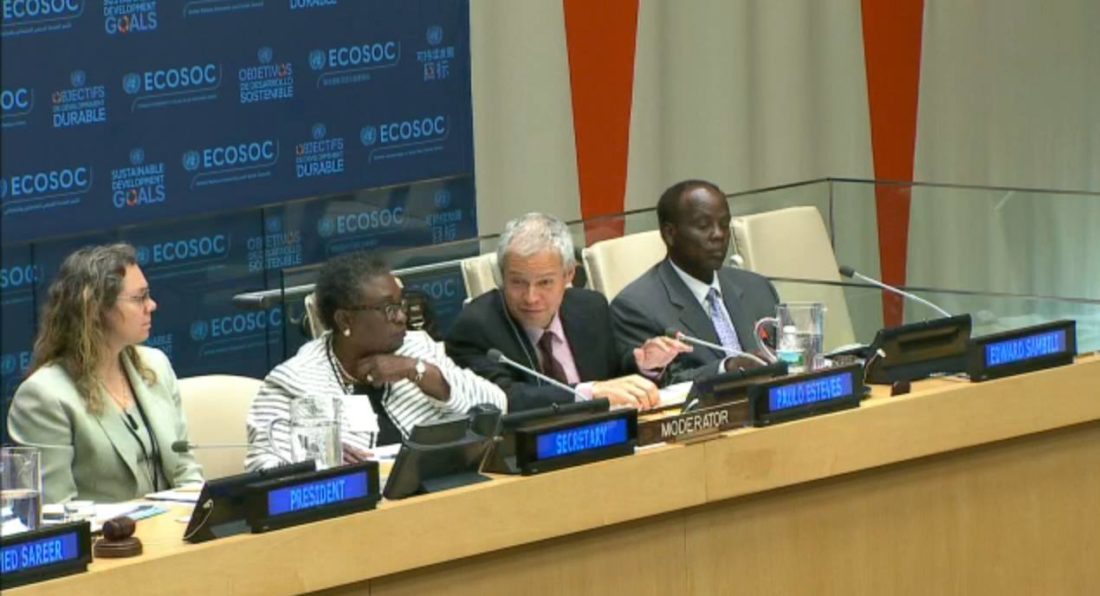 15 de May de 2017
In
News
UN'S 2017 ECOSOC INTEGRATION SEGMENT DISCUSSES THE ERRADICATION OF POVERTY AND THEMES CONNECTED TO IT
The 2017 ECOSOC Integration Segment was held between May 8th and 10th, 2017 in the United Nations headquarters in New York. The theme of this year's meeting was "Making eradication of poverty and integral objective of all policies: what will it take?".
The BRICS Policy Center was represented by its General Supervisor, Paulo Esteves, who discussed Brazilian experiences to fight poverty. Besides the BPC, some agencies of the United Nations and other Think Tanks and NGOs were also part of the debate.
According to the current Deputy Secretary-General of the United Nations, Amina Mohammed, the eradication of poverty remains the more important challenge of the international community today. The Secretary also asked for integrated answers to issues such as inequalities, climate change, food insecurity and the lack of predictability of global economy.
For more information about the event, click here.