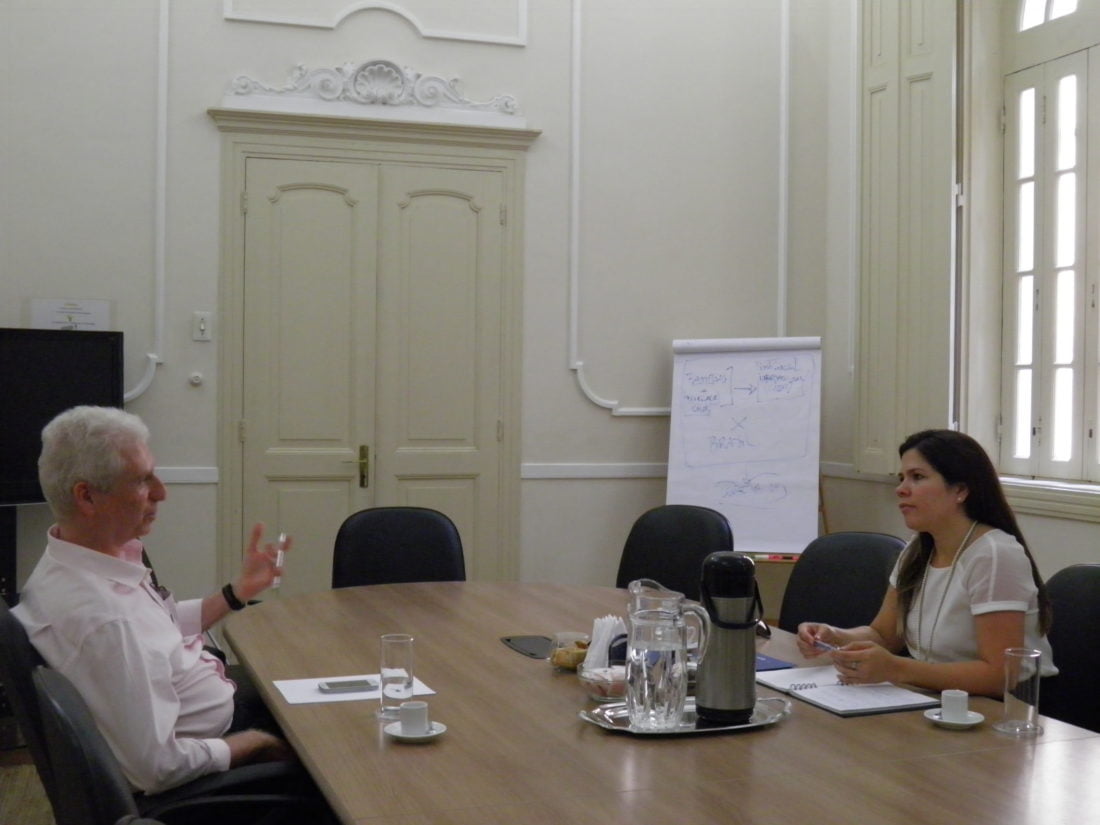 19 de December de 2014
In
News
BRICS POLICY CENTER RECEIVES ANALYST FROM THE CANADIAN GOVERNMENT
On December 18, 2014, Paulo Wrobel, BPC researcher, received Mrs. Alessandra de Lima Neves, analyst from the America Division of the Privy Council Office of the Canadian Government.
Mrs. Neves is responsible for matters related to South America and is now touring the region in order grasp how are the perspectives for 2015 for this countries.
The conversation also concerned the Brazil's economic and political aspect, particularly about the Brazilian's foreign relations and Brazil performance in the BRICS.