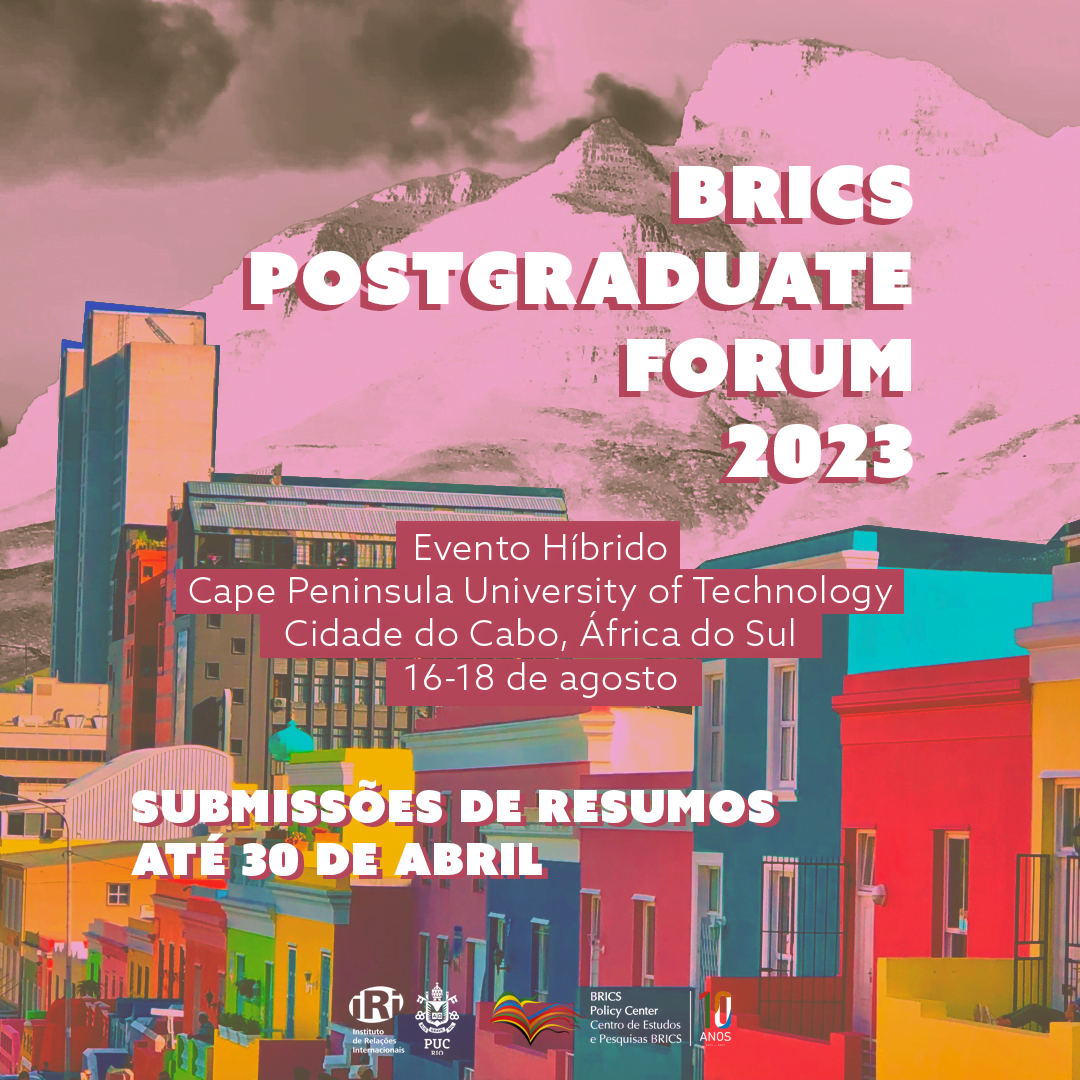 Applications are open for the BRICS 2nd Postgraduate Forum
Applications are now open for the BRICS 2nd Postgraduate Forum. The event will take place in Cape Town (South Africa) in a hybrid format from August 16th to 18th, 2023.
Targeted at postgraduate students, the Forum promises to be a rewarding and exciting experience for all participants. Its goal is to develop students' ability to research the BRICS in interdisciplinary ways, to excel academically, and to encourage sustainable solutions to global challenges. In addition, it seeks to create a community of scholars who can shape the future of the BRICS countries and contribute to global sustainable development.
Benefits of the event include networking opportunities with senior researchers from all BRICS nations, learning about research methodology, and certificates issued to the best assigned papers.
For more information on registration, dates and sub-themes:
Mais informações