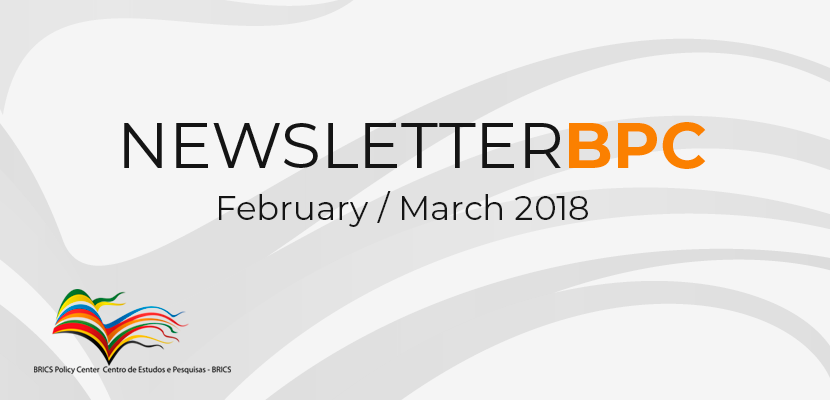 Newsletter February / March 2018
The BPC Newsletter is now available. It was designed for you to find out about the Centre's new publications, news with BRICS related content and information on events held at the BPC as well as future events.
Click here to read the October/November 2017 edition and subscribe to receive our newsletter every two months.